Come to Texas they said, and come in August! While you are here, let's shoot ice cream, outside, with kids, at a football stadium, at noon!
I love a challenge, let's do it!
Of course, prior to leaving Miami, there was much planning for this shoot. If you know me, that means a literal ream of lists. I'm a list person. Lists by shoot, by day, by recipe, lists of tools, lists of ingredients, lists of prep organization. For.every.single.job.
Needless to say, I felt prepared to go shopping.Texas is big. Really, really big. Some might even say huge.
Luckily, production provided me with the sweetest local assistant. Katie LeaCroy proved to be an invaluable asset this week. I feel like we traversed the state finding the different products we needed in different HEB stores. Apparently we didn't even leave the county!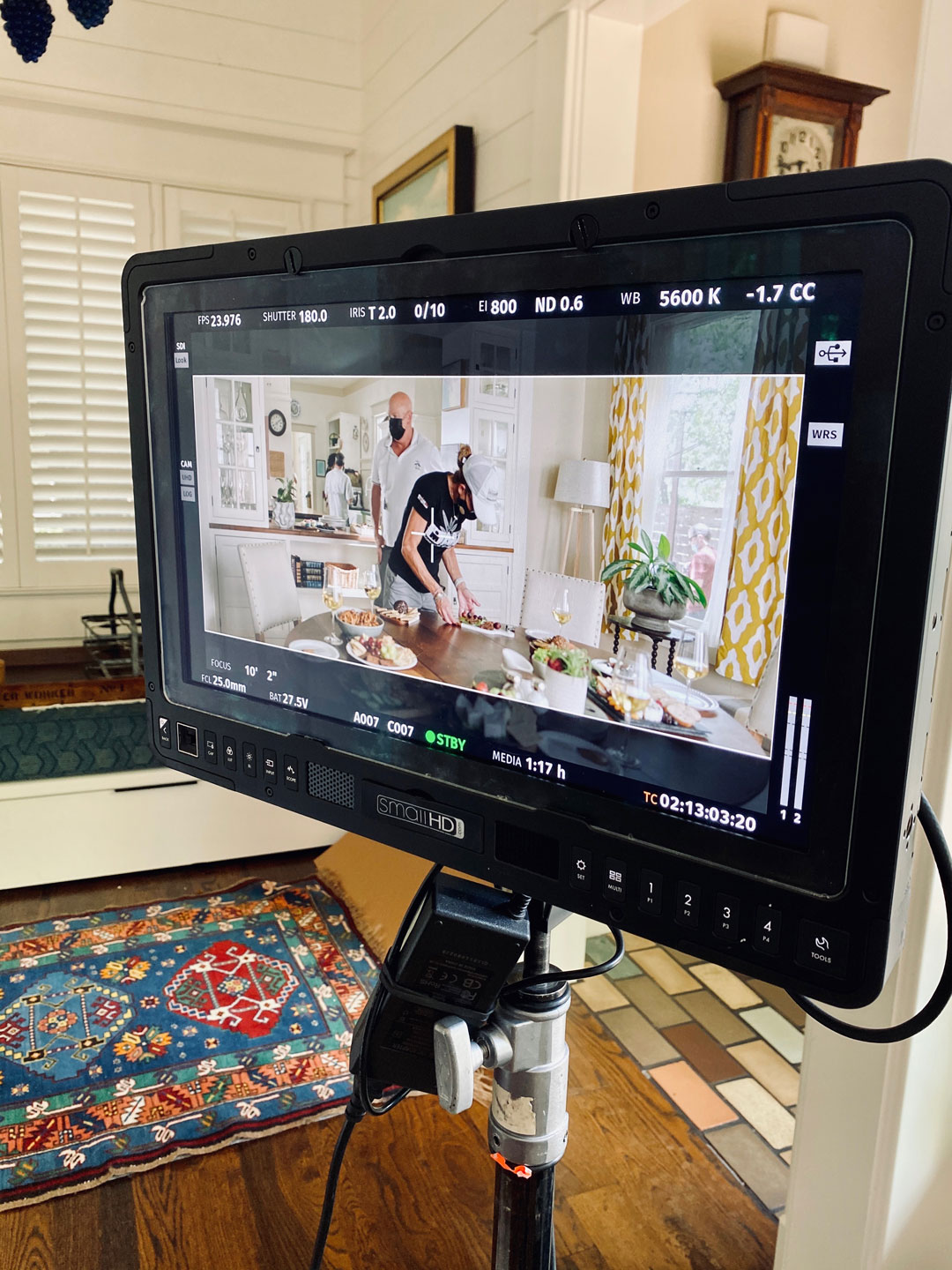 Shopping complete, it was back to my Airbnb to start preparing a week's worth of shoot days with every scenario you can imagine. From tail gating to Sunday brunch and everything in between. Every day in a new location.
Katie and I prepped tons of meat, duplicated ice cream flavors, filled cooler after cooler with plan A, B and C…because you never know. Today's shot list says Frito pie for one, but then someone says Frito pie for everyone! It's important to be ready for anything and everything. Frito pie is a thing in Texas, the recipe is super complicated.
Open a bag of Fritos, add a scoop of chili and a handful of cheese, voilá, Frito pie!
Over the course of a week, Katie and I filled smokers the size of vans, bribed kids to pretend their love of fake ice cream to be swapped with real ice cream after the shoot, set up a full Mexican spread on a ranch, composed a beautiful brunch, and, you know it, Frito pie!
I did have a bit of free time to explore Austin. There is a great walking path around the lake downtown (11 miles, but who's counting?). I made a point to see the famous bats take flight from under one of the bridges. Seriously, this bat thing is famous, Google it. Families showed up with picnics, people lined the bridge, paddle boards, kayaks, canoes and tour boats all gathered in hopes to witness this giant swarm of bats emerge from under the bridge.
I'm not a fan of bats, but when in Austin, right? I waited. And waited. As dusk fell, still no bats. At this point I'm really wondering why I'm standing around in the dark waiting for a million bats to start flying around me. I saw a few, but certainly not the dramatic black cloud of bats I expected. Honestly, I'm good with that. It was manageable, not terrifying.
Until next time Texas! It was fun!