Living in Miami has given me wonderful opportunities to explore working with Latin foods. It was on an arepa shoot where I was inadvertently thrust in front of the camera.
We were working on an Arepa testimonial video. I was building arepas and we had a variety of people telling sweet personal stories about their arepa memories.
When we broke for lunch, an arepa lunch of course, it came up that I had never had one before! My favorite Venezuelan crew was stunned, to say the least.
Please, please, please will you have your first arepa on camera?!?!
Ummmmmmm I'm strictly behind the scenes. I have been known to get my hands in a few shots when necessary, but that's it!
Oh but you must. This is a testimonial!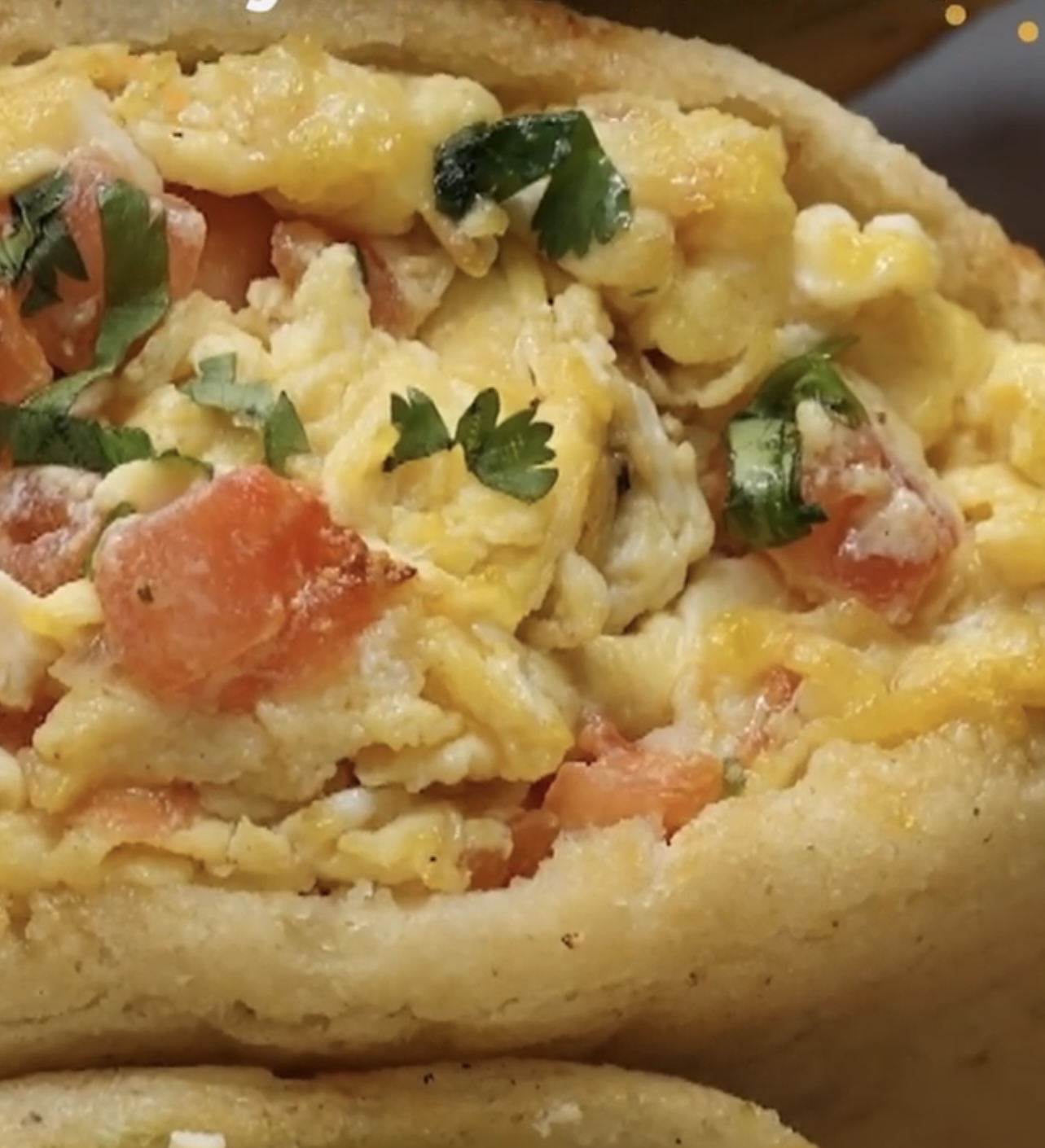 My good friend and photographer/art director, Marcel Boldu, promised to make it easy for me.
Since I was certain that if it ended up being ridiculous, no one would ever see it, I agreed.
Well, as you can see, my little segment made the video.
In fact, for months following, I was actually recognized a few times.
Aren't you the "Que molleja" lady?!?! I had just learned that phrase right before recording my testimonial. It means holy moly!
A few months later, PanUs, the corn meal commonly used to make arepas, decided to make a follow up video. Reaching out to the people in the testimonials to show how easy it is to make arepas at home.
Wait, again you want me in front of the camera??? From my kitchen?
Yes! You must! People like the "que molleja" lady! Ugh.
Next thing I know, there is a film crew in my house watching me make arepas. Luckily, I am used to people watching me work. It happens at almost every shoot. So that part was easy. Finding my inner Julia Child and narrating while cooking was a completely different challenge! Don't get me wrong, I'm pretty chatty. But this was different. And not easy! Marcel helped to put me at ease. It was helpful that I knew everyone very well. After we finished, we had a lovely arepa lunch. I chose to fill mine with lamb, hummus, feta and cucumber salad. Delicious!
I have enjoyed my arepa journey, with the latest being a fun special effects tour of the making of fried arepas. I love a good cheese pull!